© Lionel Beck - North Yorkshire - UK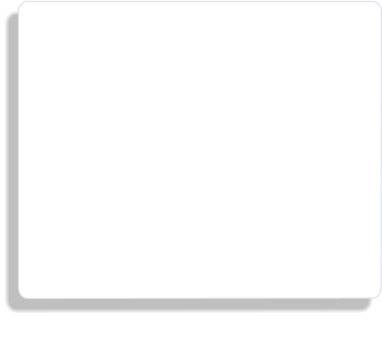 Caveat
"Caveat" is David's nom-de-plume.
For a number of years David and I worked together
as taxi and school transport drivers employed by
the same family garage and transport business
before he moved away to another part of the
country.
Our view on life and our sense of humour (often
somewhat surreal) are things we have in common.
I do not have, however, his apparently ability to
explode into verse at the drop of a hat.
Here are some of the poems he has submitted. A Day to Forget
I forgot my umbrella, I left it at home,
My keys - where are they? Oh no! Where's my phone?
What was I thinking when I set out today?
My mind in a muddle, no money to pay
The fare for the bus the driver's demanding.
You still have to pay, even when you're just standing.
Oh I do feel embarrassed, tell me what can I do?
No keys, "No cash in my pocket, driver, its true!"
A tap on my shoulder, I quickly turn round;
"Will this do?" the man behind said, its only a pound.
I thanked him once, maybe twice, "That really is kind
And I will pay back this pound when I see you next time."
The driver set of but I'm not in my seat,
The hand rail I miss, and I'm knocked off my feet.
On the floor I land on one thing of course, my bum
A passenger sitting said "You hurt yourself chum".
I looked into his face, and thought what can I say
Just this feeling in my rear end I wished to go away.
By the time I had recovered, my seat had been taken,
But I couldn't sit down cause my bum was still aching.
Hanging on to the hand rail no seat can I find,
"Squeeze in here dear" an old lady said. "Oh thank you that's kind."
The lady observing had seen my dilemma,
"Thank you, I'm Dick". "Hello Dick, my name's Emma"
"Nice day" I said to the lady, "the weather is holding."
"Yes I hope it stays fine, do you think this seat's folding?"
"Well I hope not" I said, "or I'll be back on the floor."
"Oh how's your bottom? It's going to be ever so sore.
In the morning you'll feel it, and have quite a bruise,
I blame the driver, with the clutch he should better use."
The seat we were sharing was only intended for one,
On the edge of it I'm sitting, by my teeth just hanging on.
Oh please driver hurry there's only one stop to go,
What am I saying? He caused the trouble by not going slow.
My patience I'm quickly losing, and quickly losing my seat,
But the next time I'll be ready, and land right on my feet.
The day had started badly but with all good intention;
The bus approached my stop, thought I would just mention
To the kind dear lady who had done a good deed,
"Please accept these tickets for the show tonight, I play the lead
In the panto Dick Whittington, last show tonight that's the end.
I know its short notice, but nice if you could attend."
The final curtain, I have seen many before,
One last performance, the end of the show, the closing of the door.
How many more will open, how many more will I see?
The part of Dick Whittington's ended, is now no longer me.
And as the curtain closes and there's nothing more to say,
In the audience, right in front of me a face that made my day.
After the show, we all had dinner and my dear lady friend
Enjoyed herself, with cast and crew till it finally came to an end.
We all got drunk and the poem was never finished !! ...
© Caveat 2008

Gran has Gone
You shared your life with us,
My brain's awash with thoughts,
The kindness that you gave away
The overwhelming love you brought.
Rewards for you were not your wish
Your quality held in our mind,
No better person in the world
Could anyone hope to find.
The treasure of you being here
To heaven I like to think you're taken,
Unspoken sadness left behind,
Love in everyone now awakened.
Your life was hard, you could be to,
But the hurt you kept it to yourself,
But to us t'was rarely shown,
Your goal in life was there to help.
You will be missed, but time will pass
To ease the absence day by day,
Some pain we lose, some we keep
And time does heal, so people say.
Awareness of your loss in ourselves,
And ability of our strength to believe,
Our place is here, we don't forget
The love for you we never leave.
As I stand here my 18th year
Thinking of you fills up my mind,
Short though it is, those 18 years
Are memories now frozen in time.
Your secret place will not be shared;
It's a place where you are not alone,
Many souls have entered there before
Comfort we get in this our home.
What we give in this our time
Are memories safe with you above,
Broken hearts will start to heal
Someday we'll meet to share your love.
I cannot say that in years ahead
When death again opens up the gate,
We must accept life's final burden,
Overcome that day, accept our fate.
18 going on 64.
© Caveat 2008 Fledgling
The First Time
Jump, jump, have no fear of the height;
One small leap and you will be in flight.
Soaring into the sky, yes! Just like a bird
It really doesn't sound that absurd.
Ask yourself after, when you are in the sky
Would your Mum and Dad ever tell you a lie?
There's no choice in the matter, I know you have doubt
But this place is so dirty, we need to get out.
We come back next year, for this is our home;
Out there it's not easy but you must find your own.
A place of your own, now that sounds so good;
Find a partner to help you, and then you should
Start your new family, which will make us proud,
We will perch in the tree tops and sing it out loud.
If we all survive and by chance we meet
Will I know you? I know so, you look just like me.
© Caveat 2008

Wish I was Eight
Its 7 o-clock in the morning, I'm the first to get out of bed,
I speed down the bedroom stairs, hear voices in the kitchen,"He's dead".
Oh I'm not the first, there's mum, my dad, gran and sister too,
All in the kitchen looking sad, my sister crying, what can I do?
I'm only nine.
"Where's uncle's pot of tea" I asked you've not had time to make?
"No" said mum tears in her eyes, "but he likes it when he wakes".
I always take my uncle tea to him in bed each morning,
"I'll make the pot of tea myself, was that him I just heard calling?"
I'm only nine.
What have I said? Mum starts to cry, my sister is doing the same,
She always cries at any old thing but this time I'm not to blame.
I asked again about the tea, when he wakes up he's going to find
His pot of tea's not there for him, and that to me seems very unkind.
I'm only nine.
"Your uncle will not need his tea, he's not coming down to-day"
My gran said to me with sadness "Because uncle's passed away"
She looked again into my face, I was only nine, but saw her pain,
"You understand what I say to you?" "Yes gran I will not see him again".
I'm only nine.
My brother came down from the bathroom, "Uncle is quiet" as he comes down,
I've not heard his usual coughing from his bedroom, I hear no sound"
My brother is 4 years older than me and he new something was wrong,
Dad took him to one side to tell him and being older he quickly caught on.
I'm only nine.
Looking at my parents and gran, could I imagine my uncle not there?
"Been crying have you?" my sister said. "Yes I have; you have, so that's fair".
Told her she cried more than I did, that's OK because she's a girl,
"Well that's not fair", at the top of her voice, "Daddy says I'm his little pearl".
I'm only nine.
"Mum told me before you came down that during the night he had died".
"yes I heard at the bottom of the stair's There was nothing really to hide",
"I knew before you and our brother That uncle had had a fall",
"It doesn't really matter now "I said " but better not to have happened at all.
I'm only nine.
"Stop it you two" dad shouted out, " Just listen, I have something to say,
Your brother would like to see uncle before they come and take him away".
"Take him away?" my sister said, "We want him to stay in his room".
"That's out of the question" dad replied, "Do you wish to see him? They're coming soon".
I'm only nine.
Now I've said this before I'm only nine and my sister (we fight) she's eleven,
I think we know when we die if we're good we should go to heaven.
A truce! we looked at each other and this decision we had to take,
"I want to see uncle, what about you?" she said, "A decision I don't want to make".
I'm only nine.
Top of the stairs with dad and brother, don't deny it but scared was the word.
The door I'd come through so often now silent inside, but thought I heard
The sound of a cough, started to panic. My feet felt rooted to the carpet below,
Dad opened the door, said "go on inside", A strange feeling, do I want to go?
I'm only nine
Pushed by my brother,we stood by the bed, what was I going to see?
The bed had a sheet there's uncle below it, in all this excitement I needed a wee.
I'd seen enough, my brother said "pull back the cover to see uncle's face",
Ask me not! He turned back the cover and there was this fine square silken lace.
I'm only nine.
I have never forgotten that fine silken lace with the shape of his face seen below,
Was enough for me, having come this far to see him once more, then I could go.
Dad turned back the silken lace, a gasp of air for what I saw,
Copper pennies on a white lifeless face nine years old I could stand no more.
I'm only nine.
Since that day I wish not to see a corpse, lying for all to gaze upon,
The memories of a child, nine years old the choice to-day would it be wrong
To see death with pennies for eyes a face that once had life and laughter?
In my childhood I loved and cared for I wish for his life an ever after.
I'm only nine, going on sixty four.
© Caveat 2008


The Poem that Almost Failed
My brother, sister and I
Decided to sit down and try
To write a few lines of verse.
It started off pretty good
Because I knew I could,
But then things got worse.
Sister said "does aim sound right with main?",
Brother said "yes it does sound the same",
With that look he gave to display.
She saw his expression
Quickly ending the lesson
And the poem was not written that day.
The following day tempers subside,
To sit down again we three decided
To start some new line of verse.
Hopes were high when we started
Its not me, has somebody farted?!
I'm beginning to think we are cursed.
Mum said "children don't be beaten
But don't start yet, no one has eaten,
After lunch you can try again".
But writing verse is tough,
Sister got ratty,"I've had enough".
Ending the lesson just the same.
Outside, sunshine no sign of rain
Mum said "you three are driving me insane,
Will you finish and go out to play".
Brother said lets try to agree
Writing this poem I'd like to see,
But only if the 3 of us stay".
Sister chips in "that's fine by me,
Don't forget brother it's no mystery,
The look you gave me was not to a friend".
"Oh please stop your yelping
Make an effort,try helping".
And that's why the poem has no end.
The end to a poem and a prayer,
On the borderline close to despair,
This verse must end on a smile.
But with all of the fighting,
Of the sister still no sighting,
Could it be that she's running the mile?
© Caveat 2008
Reel of Life
Spin, you reel of life
How far to cast the line
On your axis firm.
Constantly, and easy choosing
Winding in and out,
Gives us no choice, unsteady
And filled with concern.
All the hidden mystery
Fear and doubt.
Spin, you reel of life,
Untouched by grief and sadness
Not moved or changed.
To revolve the mind
And send it spinning on
In confusion, no clear order,
Behaving wild and deranged.
With our path in life so short,
Our fruitless effort to prolong.
Spin, you reel of life,
With this map of destiny
For us you have cast.
Like a giant web, no malice
Or despair to harm.
No rest have you taken
For future, present and past.
No act of resistance we offer,
Or raised voice for alarm.
Spin, you reel of life,
Your purpose unchanged by time
In endless pursuit you take,
And condition of confusion
Remain long after you leave.
Always the doubt
On decisions you make.
To some higher place we go
For the ones who believe.
© Caveat 2008


Bailiff
Our bailiff, collector of people, he is never far away.
Some try to seek him out, for life's debt we must pay.
Nature vacates its Mothers womb, this place secure and warm,
Into a world we are brought to weather out life's storm.
To grieve not his concern, sadness chosen to ignore,
Many have tried to forgive that entry through their door.
His name is in the Bible and Christ's that some adore
In sermons and the prayers, it's not him they pray for.
No price would you take; we know you can't be bought,
Some have often tried, in ignorance they have thought.
Even from womb to infancy your tampering hand has been,
Once we cease to pay our way, card of membership will be seen.
We see the earthly name on the coffin made of oak,
Inside the body's shell, all love and life is broke.
Gone away are all the dreams swept away with ease,
You have taken and left grief but can on longer tease.
This life like credit and lease we pay for every day,
When time comes and we default this unwelcome game we play.
This mortal stay we value not keen for dust or fire,
No wish to cross the line day or night do we desire.
For those we leave behind their loss we cannot share,
Forgive us there was no choice; the pain you now must bear.
When the summons is served with a kiss that has a sting,
With grasping hands, opened eyes,he takes life and everything.
Perpetuity can never be ours in mortal body to decay,
To spend eternity here on earth that part we cannot delay.
The bailiff is our collector that is truth long since told,
Day or night matters not to him, his hand is icy cold.
If that icy hand could say if death is above or below,
Not to have sun on your face though worn out reluctant you go.
When our earth his not turning no air we need for breath,
If spirit and soul has descended in hell our life is death.
If your faith is strong to believe friends gone someday you'l see,
If comfort from that you receive then that's how it will be.
Come to term's with your demise; rich man, pauper, king or queen,
wealth will not save you from that journey where others have been.
Enough talk of death's estate; such grainy subject passing away,
Love your life with passion and enjoy it every day.
Condition the mind to accept when immortality sometimes you feel,
Is just a product of earthly flesh, death our bailiff will not deal.
Like traffic wardens not welcome, even when time runs out
Was that him our just reflection that icy wind to give us doubt.
Looked on as your achievements, death and the deeds are your face,
In endless pursuit of our mortality we are survivors the human race.
© Caveat 2008 Conkers
With just a bit of string and that tiny piece of nature,
Put them together to bring for boy and girl adventure.
No secrets they're not needed, Mum and Dad won't find it tough,
All safety measures heeded, then that should be enough.
But is it a dangerous game in months of the year we play?
All the years of fame, now Health and safety say.
"We don't wish to alarm, the game played is a cause
To maim, injure or harm a child that could be yours".
The game's a game for two; does not incur expense,
It's not difficult to do but can get quite intense.
The product is free, find them all around,
Could be high up in chestnut tree or ripened, lying on the ground.
A ritual every season, we know all the places,
Ask me for what reason, collecting conkers, smiling faces.
Under the towering trees to shelter from the rain,
Chestnuts on the ground to see, each year we do the same.
Like Christmas tree decoration, chestnuts in branches high
Glory in nature's creation now needed less, ask why!
Most things that are immature, when older in years we found,
If left to mother nature ripened and fell to the ground.
I'm sure we all have thrown a stick at chestnuts in a tree,
To capture what as grown in natures garden of mystery.
And still even to-day down some leafy lane,
Beneath those leaves could lay conkers to start our game.
Equipment for HEALTH and SAFETY spec...
Protective goggles you must wear, with hard hat on your head.
If sun in face, avoid the glare, wear tinted ones instead.
Gloves on, (fingers can break), steel-toe boots industrially treated.
These rules are for your sake, that's Health & Safety now completed.
© Caveat 2008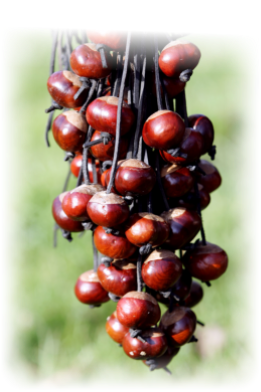 More of Caveat's Poetry >
Made with Xara Web Designer